Touching Lives One Soul at a Time
Zion City Fellowship is the campus outreach arm of Scripture Pasture Christian Centre, Pastored by Pastors Olubi and Sarah-Olubi Johnson.
The vision of the fellowship is from Hebrews 12:22-24 "But ye are come unto mount Sion, and unto the city of the living God, the heavenly Jerusalem, and to an innumerable company of angels, To the general assembly and church of the firstborn, which are written in heaven, and to God the Judge of all, and to the spirits of just men made perfect, And to Jesus the mediator of the new covenant, and to the blood of sprinkling, that speaketh better things than that of Abel."
Our vision can be broken down into three parts
Download and listen to life changing messages from Zion City Fellowship all for FREE

Our Meetings - Come Join Us
…for the LORD has spoken good concerning us Num. 10:29.
Every Friday
We meet on Fridays between 5:00 to 6:30PM to hear the Word. There is a one hour prayer meeting at 4:00 PM before the service starts, where we pray about the meeting.
First Friday of the Month
We meet for fasting and praying, during which we pray about different areas of our lives; spiritual growth and development, destiny, academics, divine healing, protection and preservation, the will of God and His kingdom to come in our institutions of higher learning and in our nation.
The ABCs of Becoming a Christian
Christianity is as simple as ABC: Accept Jesus as your Lord and Saviour, Be filled with the Holy Spirit, Conform to Christ's image.
Admit honestly to God that you are a sinner and have not obeyed him. (Romans 6:23) Believe that Jesus Christ is God's Son and died on the cross and became alive again. (John 3:16) Confess your faith in Jesus. (Romans 10:13)
[contact-form-7 id="2529"]
Ask in faith (Luke 11:13).
Believe and receive by faith (Psalm 81:10).
Speak by faith (Acts 2:24).
[contact-form-7 id="3274"]
Use the blood.
Read the word.
Pray in the Spirit daily.
Fellowship with the brethren.
[contact-form-7 id="2529"]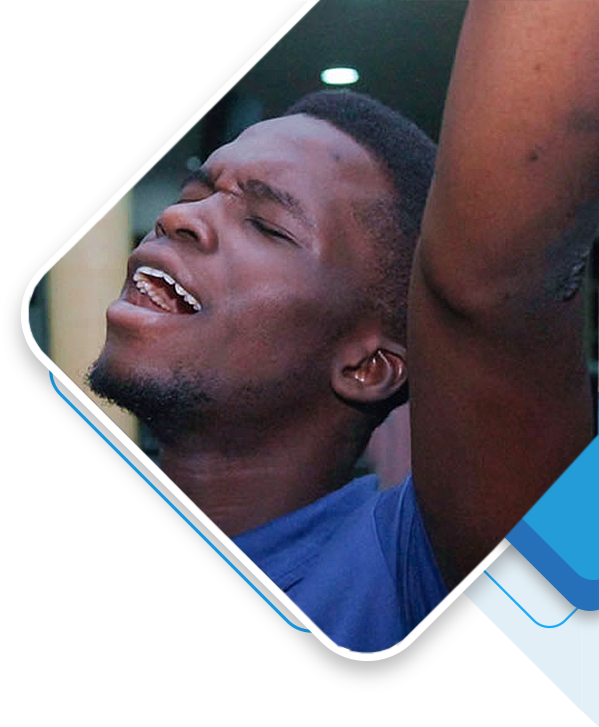 JOIN THE CYBER UPPER ROOM
Do you hunger and thirst for righteousness? Do you have a deep desire to seek Him early but have found it hard to do so consistently? Join the Good Morning Jesus prayer platform every morning at 5am to 6am WAT [and 5am to 6am GMT]
We will be glad to hear from you. Feel free to contact us today using the form or our contact details.